Cathy Allington
It's been an interesting journey:
1980: Established financial planning firm with then partner.
1982: Computing Baptism of Fire - Spent $40,000 on 3 networked computers. They arrived in boxes and Cathy and the General Manager spent many many nights until midnight learning what the heck to do with these things – they were too lousy to pay for training.
1987: With 30 staff and 3,000 clients, and an annual spend of $150,000 to attract new customers, Cathy decided to use some of this budget for spending on existing customers – with powerful  results in repeat sales and referrals – the idea of CRM was born.
1993: After realising that some of life's choices aren't meant to be forever, Cathy went out consulting on her own, and finally discovered Microsoft Outlook!
2003: Held first public launches of Microsoft CRM in Australia – too expensive and long winded for the small business market Cathy was working with.
2005: Had the mad idea of developing her own software to take the information businesses already had in their accounting or point of sale programme and making this available in Microsoft Outlook
In her spare time, Cathy likes to talk to Google, and reminisce about her now defunct Dating Blog – "50 Shades of Dates".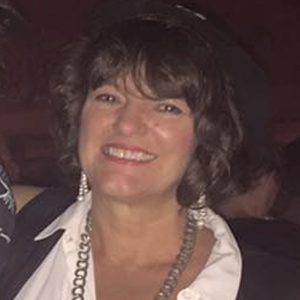 Eric Legault
Eric had no idea of the demands he was to be put under when Cathy found him in Canada in 2013 to take over development from the initial South Australian developers.
Developing in Outlook is not easy. Eric came recommended as one of the best in the world. Cathy views it as one of her best sales convincing him to come on board.
Eric has been an Outlook MVP for 15 years, and has been building messaging, collaboration and information worker solutions on the Microsoft platform for over 20 years. His specialty/super power is building Outlook add-ins, and has authored several dozen commercial and enterprise add-ins (including for YouGROW, ContactMonkey, Sendana, Folloze, KnowBe4, Redback Conferencing, LuxSci, Webdox, Outlook Appins, Colligo and EPM Live). He has his own add-in – MessageFiler – available in the Office Store under his product brand of "Rockin' Software".
His background includes VP of Developer Evangelism for Add-in Express (the premier provider of developer tools for Microsoft Office); authoring the Outlook chapters in Microsoft Office 2013 Professional Step By Step from Microsoft Press, as well as articles for MSDN, Microsoft Office Online and Windows IT Pro magazine and as the technical editor for various books on Outlook, SharePoint and Access; and regularly speaks on Outlook, SharePoint and Office at conferences and code camps around the world.
In his spare time, Eric thinks he is something of a rock god. Well actually, he is something of a rock god, playing one of the lead guitarists in Canada's premier Iron Maiden Tribute band, Maiden Canada.